It was a remarkable gesture by Joe Biden. The US president asked his Moldovan counterpart Maia Sandu to attend a meeting with representatives of the nine central and southeastern European members of the North Atlantic Treaty Alliance (NATO) in Warsaw on February 21, even though her country is not yet even seeking membership.
During a speech, Biden addressed Sandu directly: "I am proud to stand with you and the freedom-loving Moldovan people," he said. "Give her a round of applause."
His actions underscore a serious situation. Wedged between Ukraine and northwestern Romania, the Republic of Moldova has long feared Russian aggression, with military threats from Moscow taking on an increasingly belligerent tone lately.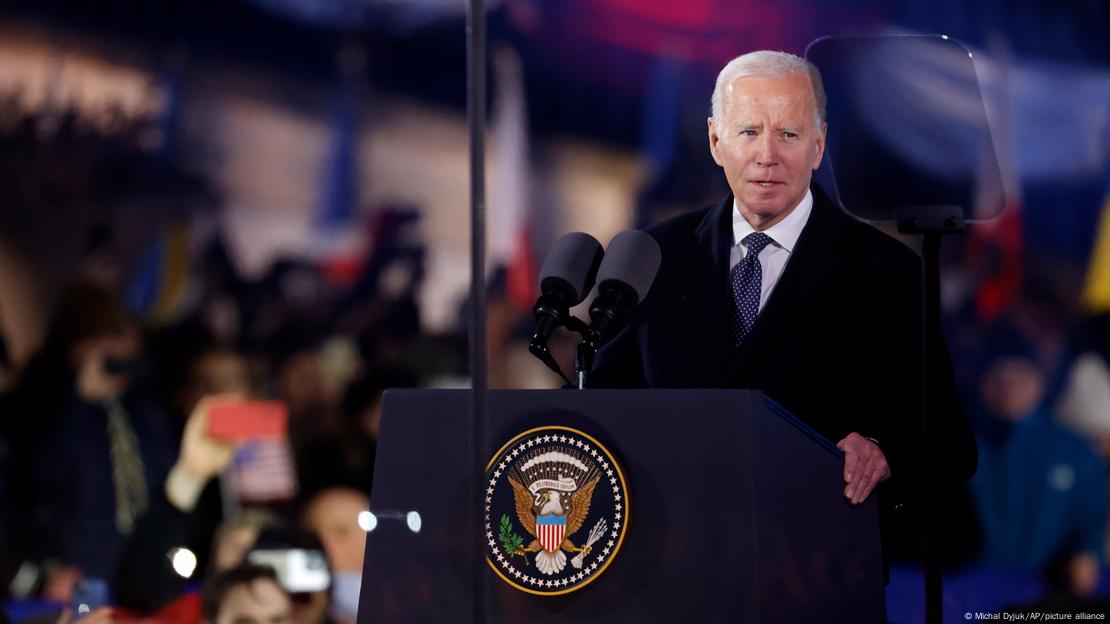 Earlier in the week, Russian President Vladimir Putin annulled a 2012 decree in which the Kremlin had guaranteed Moldova's sovereignty. Shortly before that, Ukrainian President Volodymyr Zelenskyy had warned that Russia was trying to force out Moldova's pro-European leadership. Moscow responded on February 23 that it was actually Ukraine that was planning a military intervention in Moldova.
What is all this saber-rattling about? Why has tiny Moldova, with its population of just 3.5 million, become a topic of increasing interest as the war next door rages on?
Transnistria's strategic importance
Moldova was the first country after the collapse of the Soviet Union in which Russia supported separatists, provoking a bloody war that lasted for several months in 1992. The result was a frozen conflict, with pro-Moscow forces ruling Transnistria, a narrow strip of land in the east of Moldova that is home to many Russian speakers, for more than three decades. About 2,000 Russian soldiers are still stationed there, despite the fact that Moscow guaranteed a withdrawal of its troops from the area in 1999. The largest arms depot in Europe, containing some 20,000 tons of ammunition and military equipment, is also located near the Transnistrian village of Cobasna.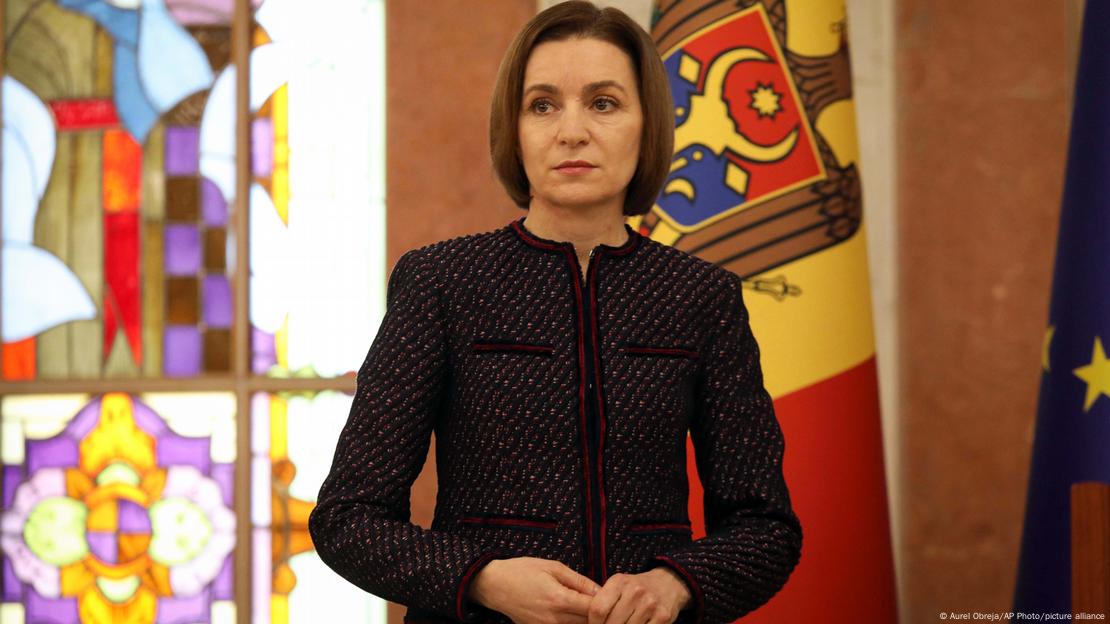 Since Russia invaded Ukraine one year ago, Transnistria has become more strategically important than ever before. Not only could Russia open a western front in Ukraine from there, but it could also foment domestic chaos in Moldova, creating a crisis on NATO's southeastern external border.
Smuggling routes blocked
The separatist forces in Transnistria would likely have an interest in such a scenario. In recent decades, they have financed themselves, among other things, with massive smuggling operations that also ran through Ukrainian territory. Since the beginning of the war, however, Ukraine has sealed off the border with Transnistria, which now faces economic collapse.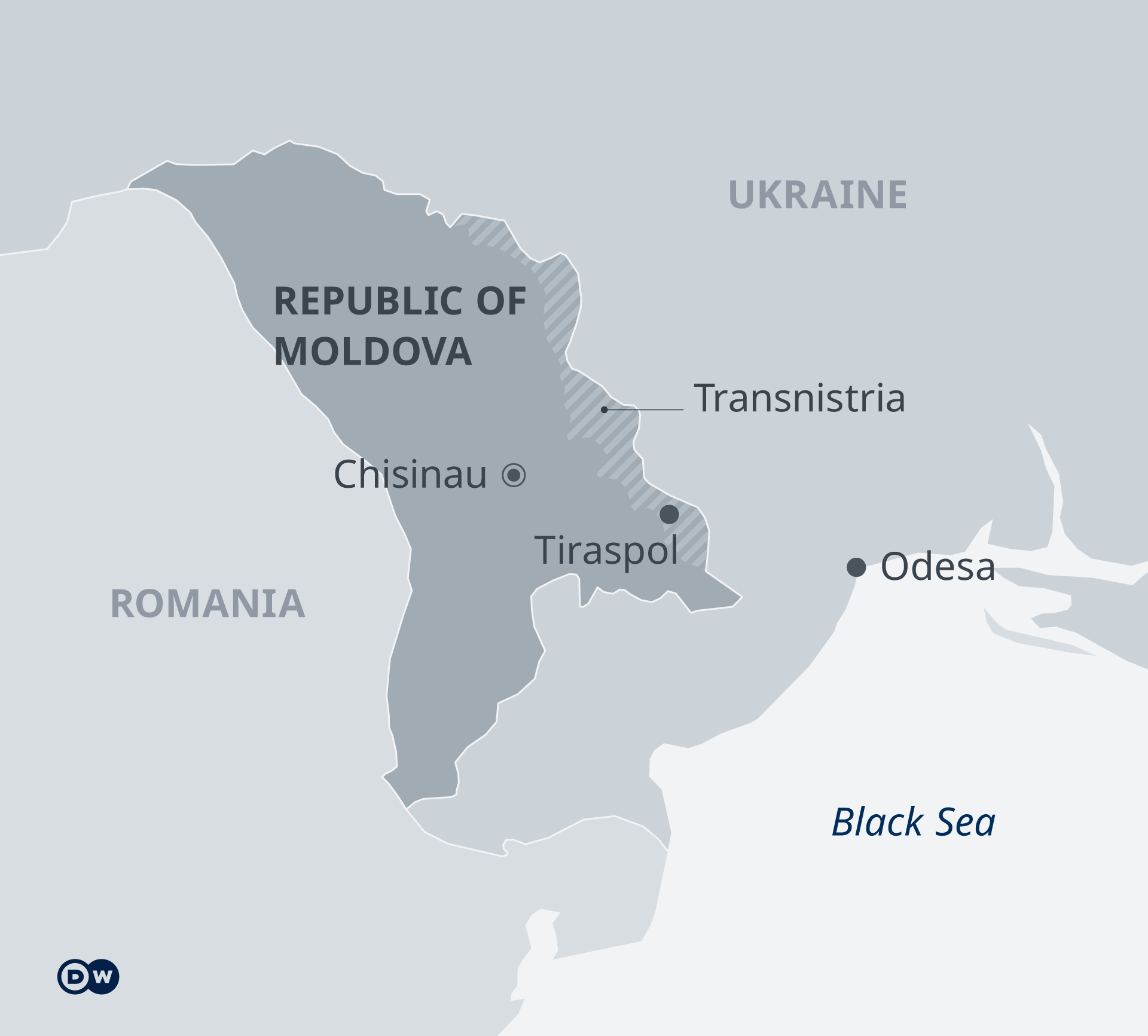 Sandu and her pro-European government took a cautious stance of solidarity with Ukraine after the war began, with an eye toward avoiding confrontation with Moscow. But the EU candidate country has sought closer ties to the West since the fall, when Moscow continued to cut gas supplies to Moldova and supported opposition parties in their attempts to destabilize the domestic political situation.
An end to neutrality?
Moldova has therefore begun sourcing its energy supply from countries other than Russia at a rapid pace. There is now also open discussion about whether to change the its neutrality status, which is enshrined in the constitution. An upgrade to the virtually unarmed Moldovan military, which received its first Piranha armored vehicles from Germany a few weeks ago, is also on the table.
At present, the country could hardly defend itself even against the separatists in Transnistria, who probably have dozens of battle tanks and other heavy military equipment, along with the large stocks of ammunition. Ukraine has therefore offered to provide military assistance if Moscow and the separatists provoke a conflict. But any suggestion that Ukraine is planning a military intervention in Moldova is absurd and at best a pretext for the Kremlin to justify its belligerence. Ukraine can certainly do without committing its military resources to a second front.
One thing that Russian President Vladimir Putin has achieved in the region is forcing Moldova to decisively break free of Moscow's stranglehold after three decades of ambivalence. The shift has garnered support beyond symbolic gestures like the one made by Biden in Warsaw: Romania, colloquially known as Moldova's "big brother," already shares language, culture and a long common history with its small neighbor, and has been offering increasing levels of support in achieving economic independence from Russia.
This article originally appeared in German.